Regular price
Sale price
$5.50
Unit price
per
Sale
Sold out
ATTENTION: During summer, our cake pop cones don't like the heat as much as we do. We take extra precautions during shipping. As these delicate delicacies require a cool environment, we offer expedited shipping in a specialized cooler. This insulated packaging guarantees that your cake pop cones arrive in perfect condition, ready to be enjoyed. Please note that due to the additional measures and specialized packaging required, expedited shipping for our cake pop cones during summer will incur an additional cost compared to regular shipping. We appreciate your understanding and are committed to delivering the highest quality products to your doorstep.
Get ready to embark on a mouthwatering adventure with the Chocolate Cake Pop Cone! It's a delightful blend of cake and frosting, rolled into a ball and dipped in Ghirardelli's® heavenly chocolate. Brace yourself for a flavor explosion as the moist cake and creamy frosting dance together, creating a harmonious symphony on your taste buds. With each bite, you'll experience pure bliss as the smooth chocolate coating envelops the soft cake center. Perfect for any occasion, these whimsical treats come with a built-in handle for mess-free enjoyment. So, grab a Chocolate Cake Pop Cone and let the sweetness take you to cloud nine. Indulgence has never been so deliciously fun!
Share
View full details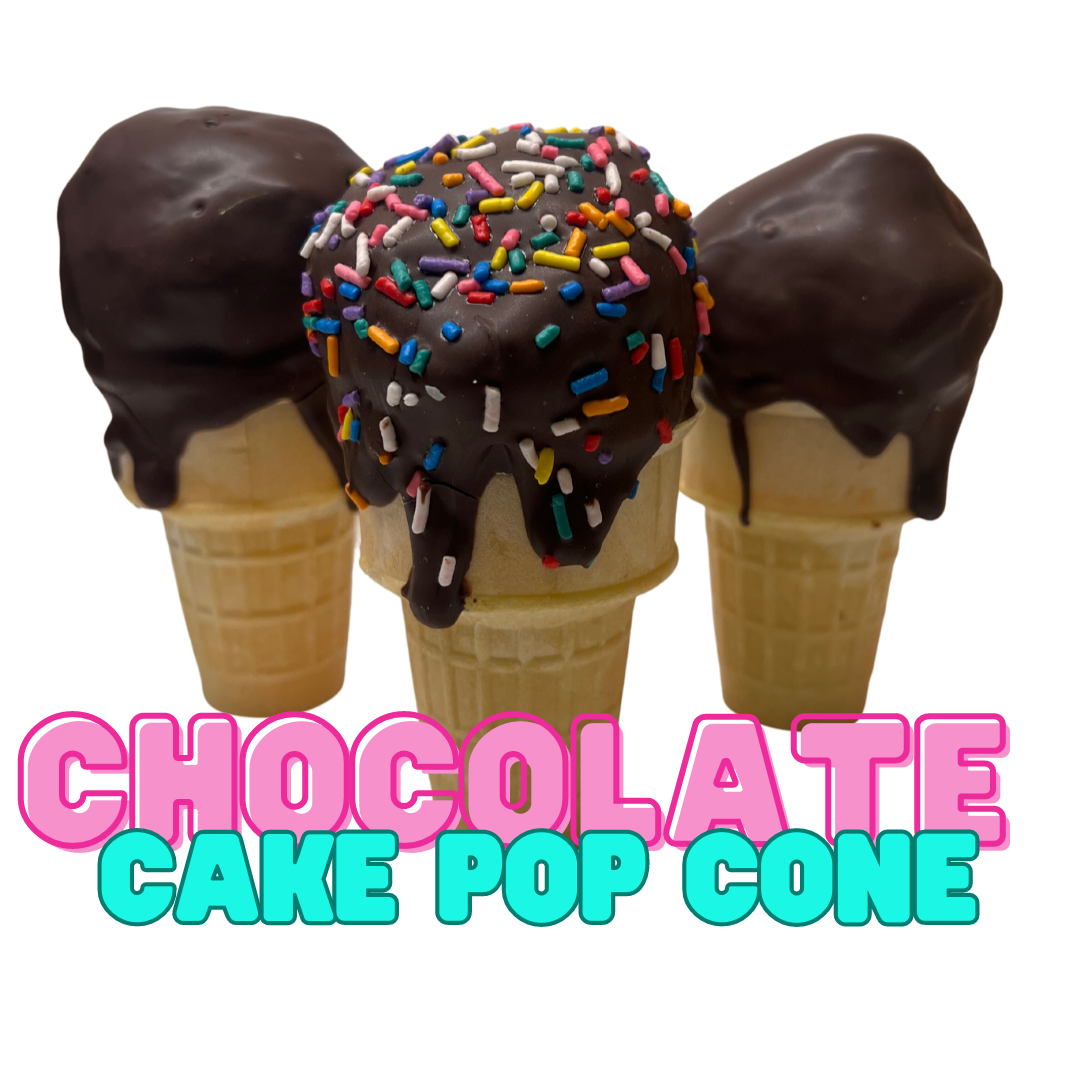 "Best Treats in town! Everything is delicious and packaging is very cute!!"