Regular price
Sale price
$5.50
Unit price
per
Sale
Sold out
ATTENTION: During summer, our cake pop cones don't like the heat as much as we do. We take extra precautions during shipping. As these delicate delicacies require a cool environment, we offer expedited shipping in a specialized cooler. This insulated packaging guarantees that your cake pop cones arrive in perfect condition, ready to be enjoyed. Please note that due to the additional measures and specialized packaging required, expedited shipping for our cake pop cones during summer will incur an additional cost compared to regular shipping. We appreciate your understanding and are committed to delivering the highest quality products to your doorstep.

Introducing the Vanilla Cake Pop Cone – a whimsical dessert that will tickle your taste buds and leave you craving more! Imagine a fluffy vanilla cake, lovingly baked and adorned with creamy frosting, all dipped in Ghirardelli's® exquisite white chocolate.

For a little extra pizzazz, we offer our Vanilla Cake Pop in a Cone with colorful sprinkles. The vibrant sprinkles add an extra layer of fun and excitement to the already delicious treat. But if you prefer a more classic look, we also offer our Vanilla Cake Pop in a Cone without sprinkles.

The cone serves as the perfect handle for the cake pop, making it easy to enjoy and perfect for snacking on the go. Our Vanilla Cake Pop in a Cone is ideal for parties, events, or as a sweet snack any time of day.
Indulge in the sweet and creamy vanilla flavor of our Vanilla Cake Pop in a Cone today!
Share
View full details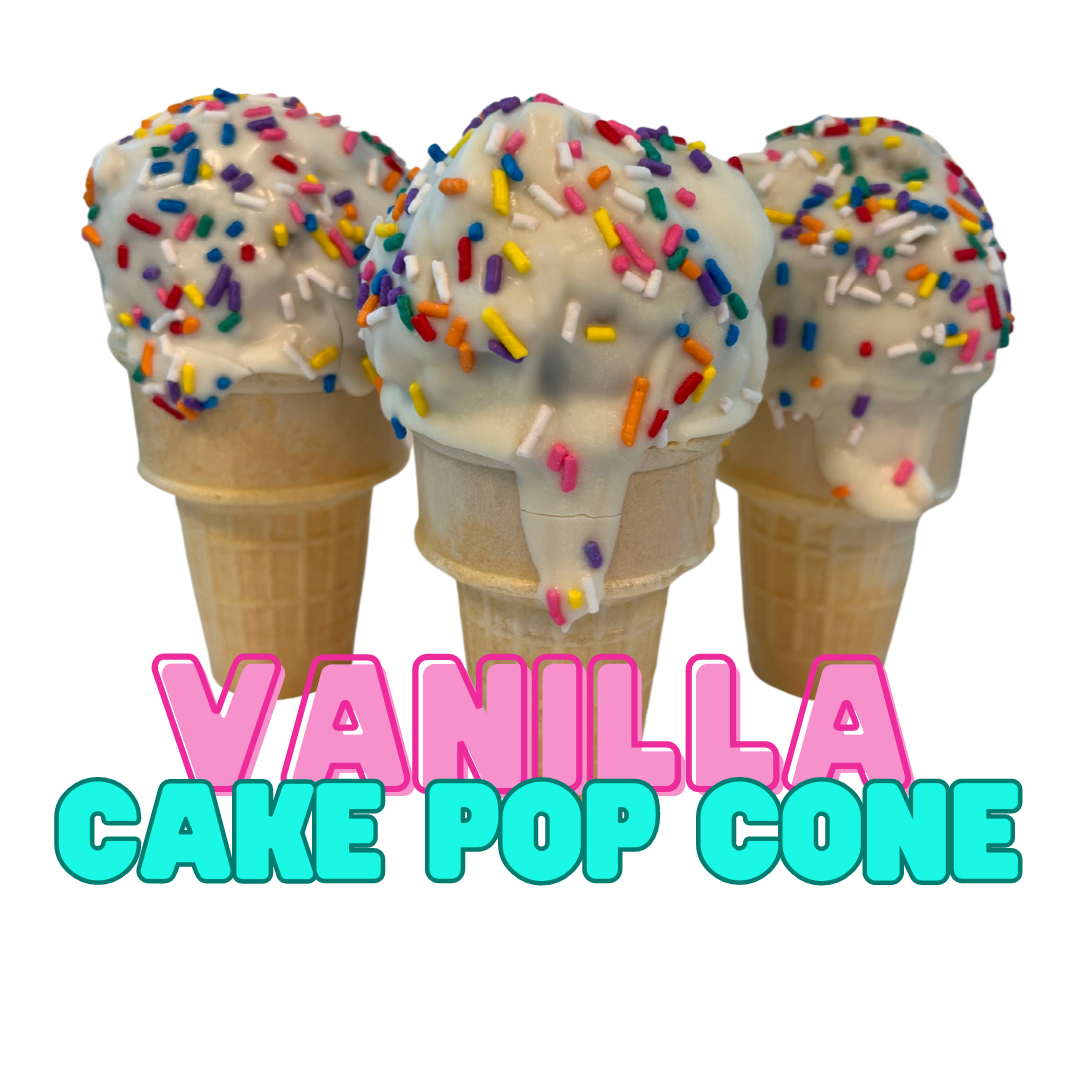 "Best Treats in town! Everything is delicious and packaging is very cute!!"