Regular price
Sale price
$5.50
Unit price
per
Sale
Sold out
ntroducing our Deep Dish Chocolate Chip Cookie – the ultimate treat that's here to satisfy your sweet tooth and send your taste buds into a frenzy of chocolaty delight! Brace yourself for a cookie experience like no other.
Prepare to enter a world where cookies defy the laws of deliciousness. Our Deep Dish Chocolate Chip Cookie is a true marvel of baking mastery. It boasts a golden, crispy exterior that gives way to a soft, ooey-gooey center filled with an abundance of delectable chocolate chips. It's like a party in your mouth, and everyone's invited!
Imagine taking that first bite and feeling the warmth of the cookie embrace your senses. The chocolate chips melt into creamy pockets of goodness, and the buttery dough dances on your tongue. It's a flavor explosion that will make you want to shout, "Cookielicious!"
But be warned, this cookie is so enticing that it might just make you lose track of time. One bite and you'll be transported to a world where worries melt away, and all that matters is savoring each mouthwatering moment. It's a cookie so good, you'll want to press pause on life just to indulge in its sweet perfection.
Share the joy with friends and family, because our Deep Dish Chocolate Chip Cookie is big enough to make everyone's taste buds do a happy dance. Whether you're celebrating a special occasion or simply treating yourself, this cookie is sure to bring smiles and create memories that are oh-so-sweet.
So, get ready to dive into a world of chocolatey bliss. Our Deep Dish Chocolate Chip Cookie is waiting to take you on a scrumptious adventure where the only rule is to enjoy every single bite. Give in to temptation and let this cookie masterpiece become your new favorite guilty pleasure
Share
View full details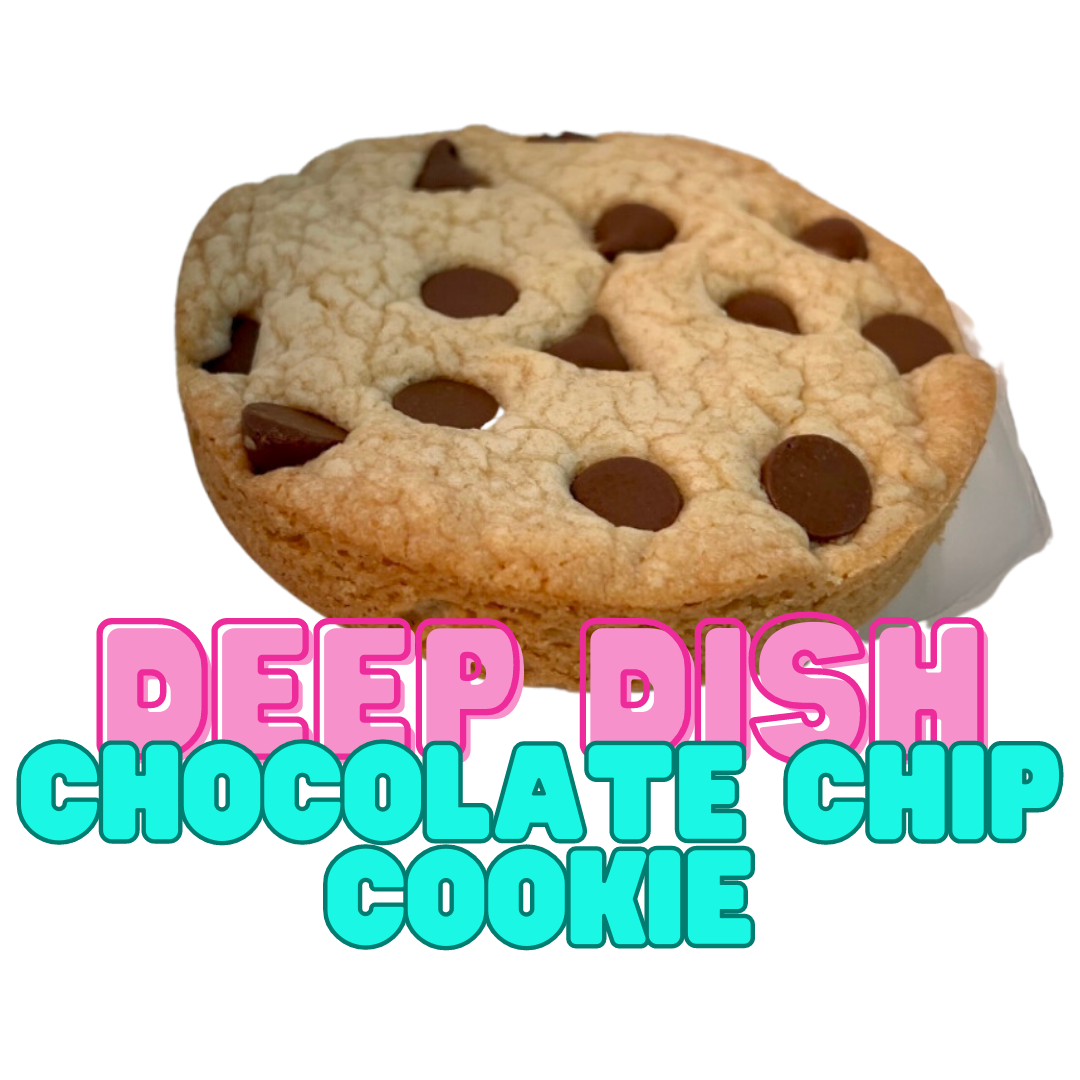 "Best Treats in town! Everything is delicious and packaging is very cute!!"