Regular price
Sale price
$5.50
Unit price
per
Sale
Sold out
Let's give a round of applause for the Cinnamon Toast Crunch® Cereal Treat – a delightful twist on a beloved breakfast classic that will have you craving for more! Get ready to experience the perfect balance of cinnamon, crunch, and chewiness in every heavenly bite.
Picture this: a medley of crispy Cinnamon Toast Crunch® cereal coated in a gooey, marshmallowy embrace. It's a match made in cereal heaven! Each square of this delectable treat is packed with the iconic flavors of cinnamon and sugar, reminiscent of lazy weekend mornings and cozy breakfast memories.
Indulge your senses as the aroma of cinnamon swirls in the air, inviting you to take a trip down memory lane. The cereal squares provide a satisfying crunch, while the marshmallow adds a touch of sweetness and chewiness that will make you say, "Good morning, delicious!"
Whether you're enjoying it as a convenient on-the-go snack or a comforting indulgence while binge watching your favorite show, our Cinnamon Toast Crunch® Cereal Treat is the perfect companion. It's a treat that will brighten your day, transport you to a world of cinnamon-infused joy, and leave you with a satisfied smile!
Share
View full details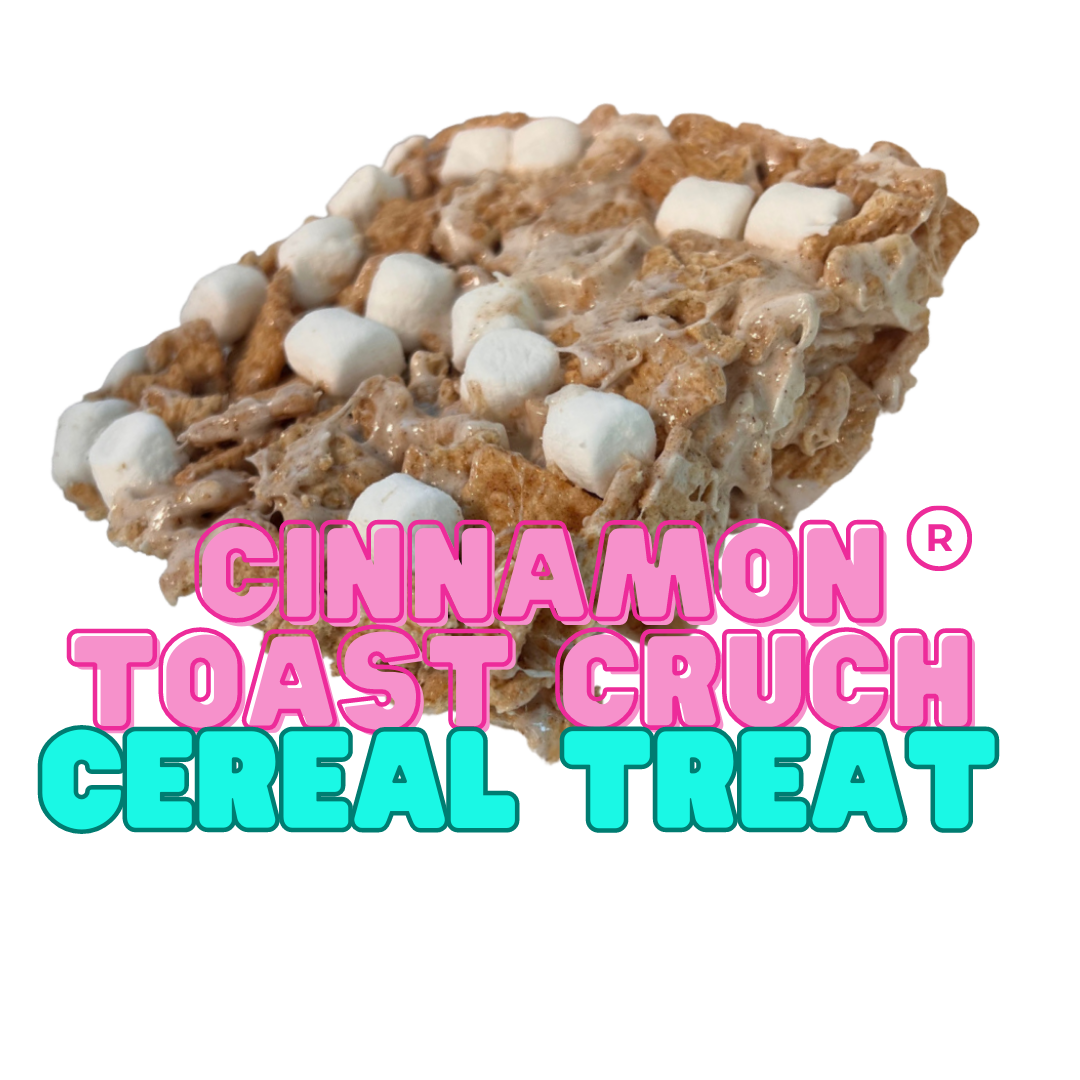 "Best Treats in town! Everything is delicious and packaging is very cute!!"